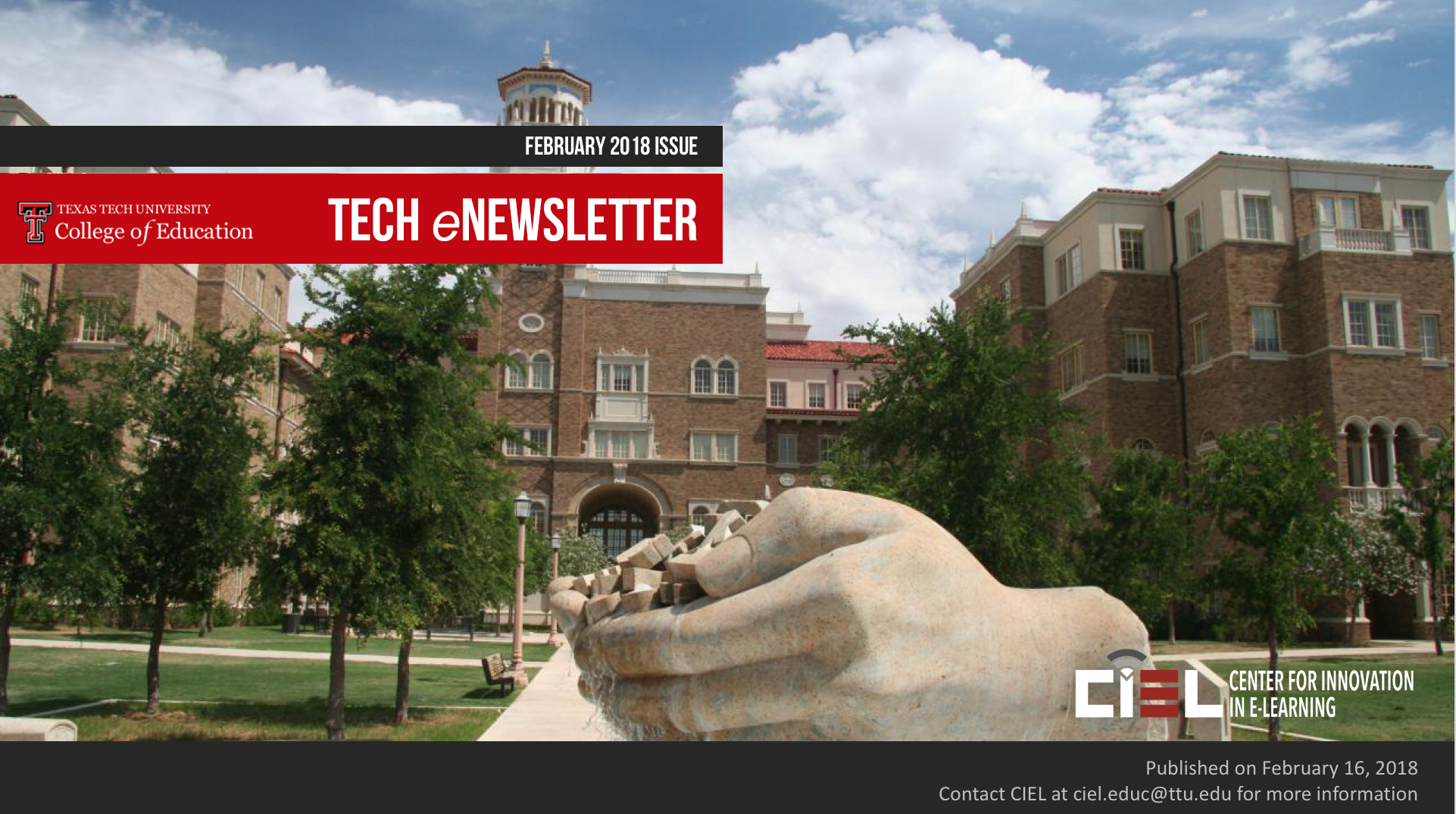 Under the theme of "Coding is Fun", CIEL presented 3 interactive hands-on sessions with 5 tools (Ready Set STEM, Lego Wedo, Micro:bit, BB-8, and Sphero) at the Dallas Independent School District STEM Expo on Saturday, January 20, 2018.
Click to see the snapshots of 2018 Dallas STEM Expo!

CIEL organized the Apple Professional Learning workshop on May 10th, 2017 in the College of Education. The trainer, Karen Seimears, was invited as the APL Specialist and 48 faculty from the Teacher Education Department (TED) participated in the workshop.
The APL workshop was to equip Tech Teach instructors with the skills of using iPads and educational applications.

CIEL worked in collaboration with the West Texas Area Health Education Center (AHEC) to develop the Community Health Worker (CHW) online certification course.
This course provides community members the opportunity to become certified Community Health Workers. (Go to the CHW registration website)

CIEL recently released the Quality of Online Education framework to facilitate implementation of quality online courses. This video introduces how to use the framework briefly and then show the best practice examples. (Watch the QOE best practice video)
To see more examples, visit the QOE framework interactive page. (Go to the QOE Framework page)

CIEL provides Blackboard support for all your course needs such as: course copy, grade center, collaborate, tests, quizzes, assignments and many others! Any question is welcome.
Please stop by our center in Room 151 for assistance. Any of our qualified research assistants and staff members will be happy to help! (Visit our CIEL Staff page)